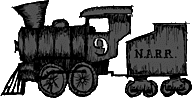 Aaron Andrès Seals
At 4 years old, Aaron was a fairly typical little boy. He loved planes, trains and trucks. He loved music and stories. He had unbridled energy. He was his own person with his own way of doing things, and he would let you know it. His speech was getting clearer. He loved to learn.
He was starting to write his name. He recognized trapezoids, stop signs (and could tell you it was a red octagon), exit signs and the logos for Jeep, Ford, Chevy, Kroger, Marsh and Meijer. He was the ultimate backseat driver, telling you to stop at stop signs and red lights, to go at green lights and to turn "this way" or "that way."
At his pediatric check-up on July 19th, Aaron weighed 36 pounds and was 43 inches tall. He was still potty-training, but as veteran mothers told us, "you can't force it." (He had mastered #1, but was fighting us on #2.)
Aaron and Melissa had a typical sibling relationship. They got along well and made up games together, but would turn around and start fighting in a heartbeat. They definitely looked out for each other, though.
Here are the pictures:
Aaron's fashion statement - the sideways hat. - Mommy's favorite
Another shot of the sideways hat.
"No, Mommy, we're not getting into anything. Honest."
"Missy, let me show you how to open your present."
In the bunny ears he made at school.
Standing in front of race cars at Lowe's.
The Father's Day picture. - Daddy's favorite
"I don't want any ice cream, thank you!"
In a moving truck at Touch-a-Truck day.
On a fire truck at Touch-a-Truck day.
Sleeping with Missy while on vacation. - Mommy's favorite
Getting a ride from Daddy at Disneyland.
In front of Disneyland with Daddy, Mommy and Missy.
Co-captain of a Babe boat. Oh, sorry, a Storybook Land Canal boat.
Driving the Toon Town Fire Truck, with Missy and Aunt Karen.
Showing off his birthday cake with Aunt Karen. - Mommy's favorite
Swimming with Daddy at Uncle BJ and Aunt Karen's house.
Everybody swim!
On the carousel at Adventure City.
On the airplane ride with Daddy at Adventure City.
On the self-powered train at Adventure City.
On the carousel at the Balboa Fun Zone in Newport Beach.
Playing in the waves with Daddy and Missy at Newport Beach.
"Missy, we slide TOGETHER!"
Showing off his Licoln Log towers. - Daddy's favorite
On his new bike. - Mommy's favorite
Portraits:
Aaron with the #4.
Aaron with a fire truck.
Seals Family Photo.
The Seals kids (Aaron, Melissa and Jack).
This web page was last revised on February 15, 2003.